Financial professionals are under pressure to deliver accurate and timely analysis and advice to the business. We help you move away from manual data preparation and Excel report generation to automated financial analytics solutions.
Our solutions empower users to perform more meaningful analysis, make better financial decisions faster, reduce costs, manage risks, and improve profitability and transparency.
Data and Analytics Services for Finance Departments
We deliver financial data and analytics solutions that harness data from all your sources, including NetSuite, SAP ERP, Oracle EBS, JD Edwards, Sage, Lawson, Microsoft Dynamics, Infor, Everest, and more. Our financial analytics services include financial planning and analysis, revenue and profitability management, expense management, risk and compliance analysis, and more.
What We Do
We help you with the entire data and analytics lifecycle, from strategy to implementation. Our solutions automate regular reporting and analysis, uncover cost and revenue drivers, and identify ways to maximize profits, reduce operational costs, and improve expense management processes. Our services also include risk and compliance analysis to help you remain compliant with federal, state, and local laws, taxes, and other areas of regulation, such as HIPAA and GDPR.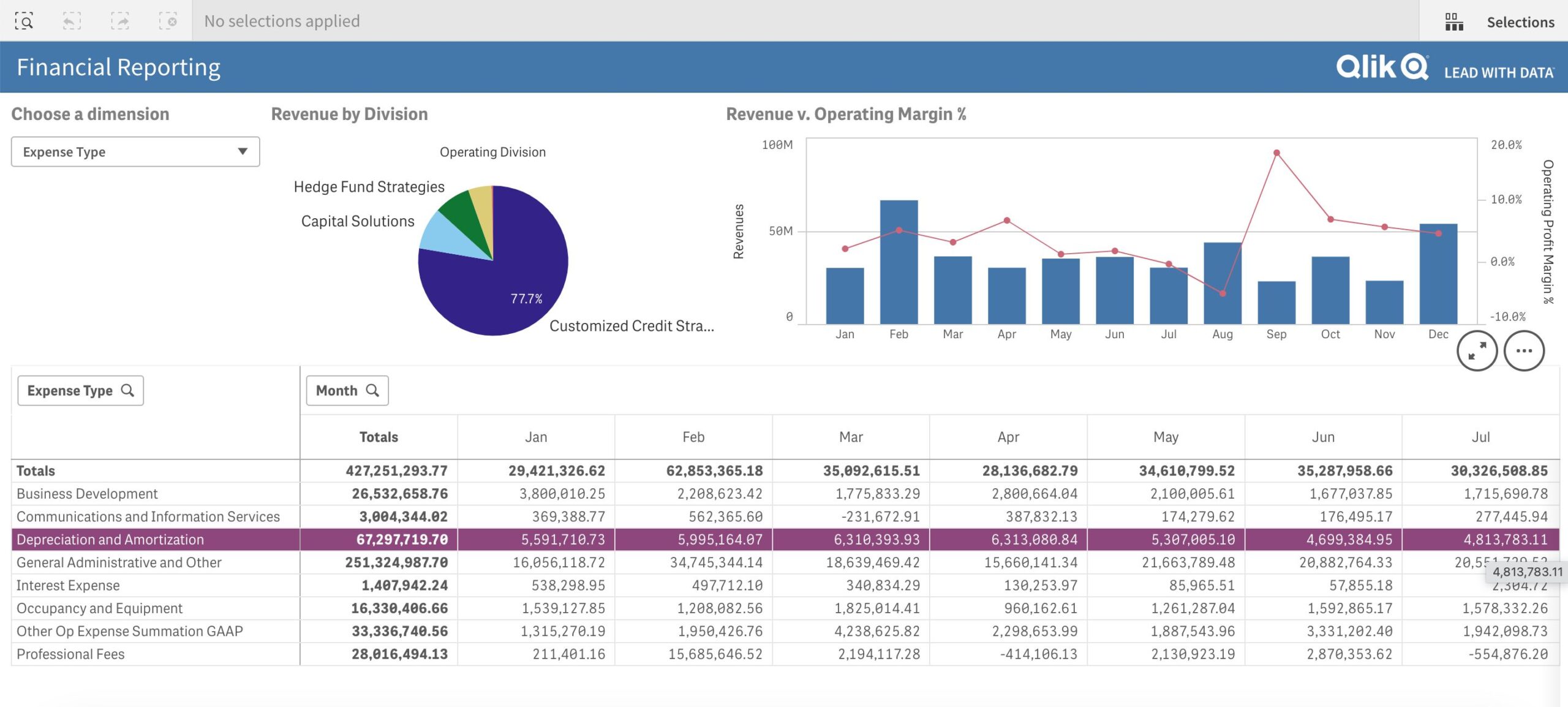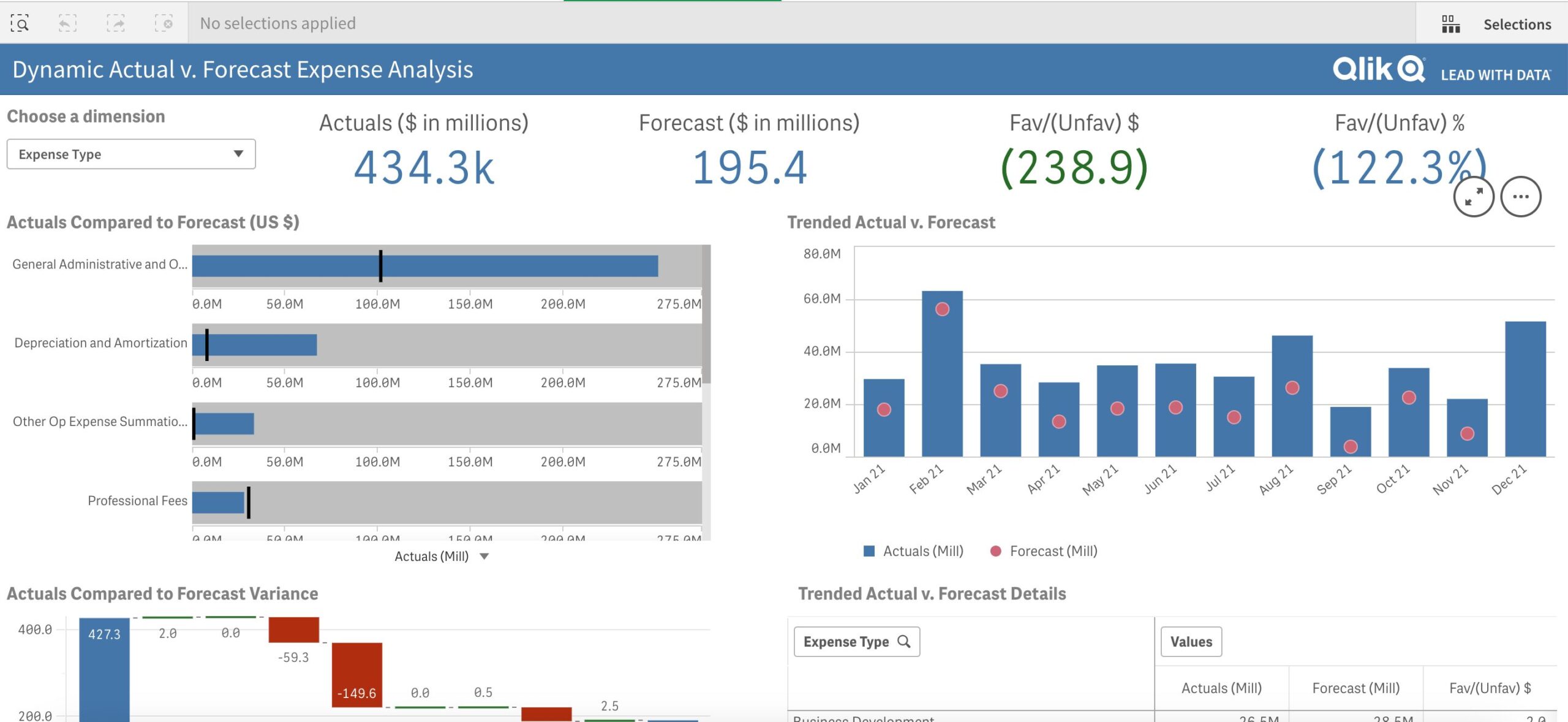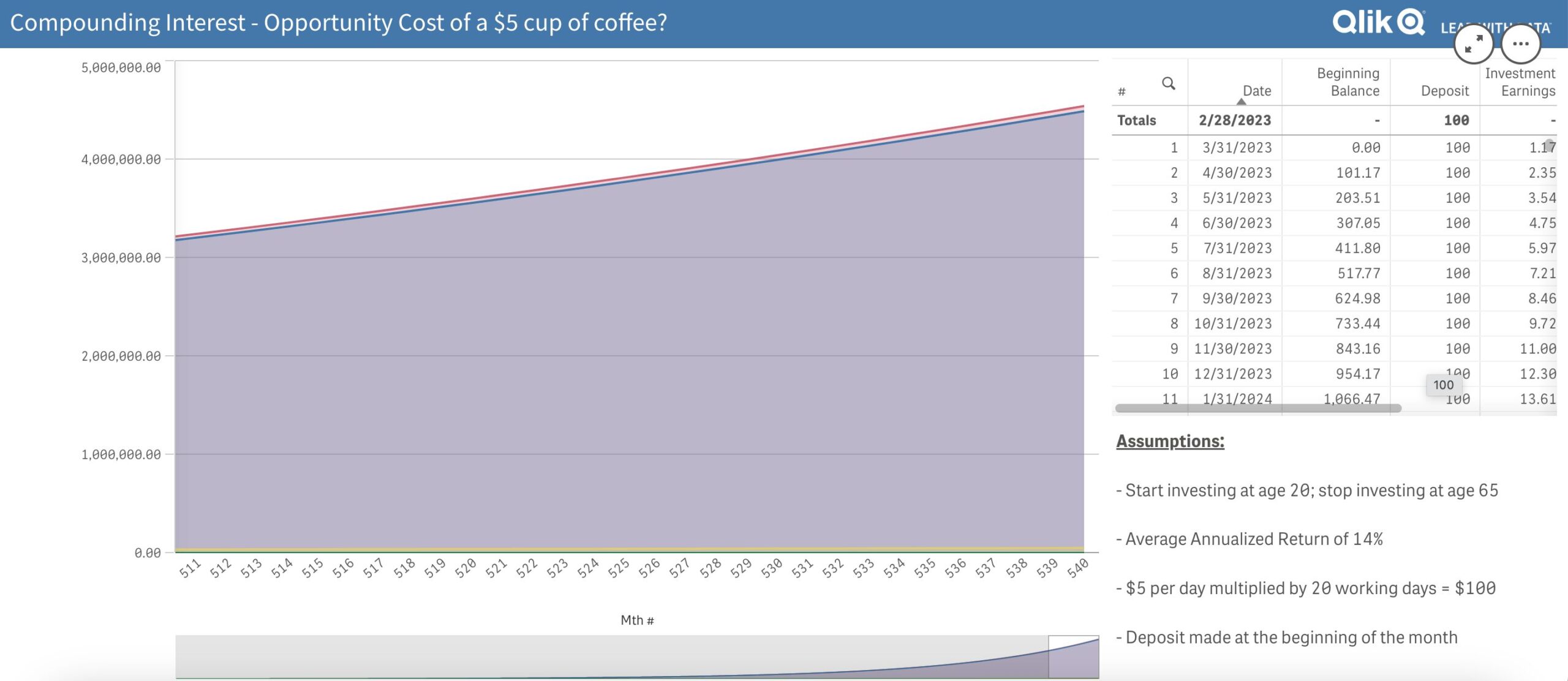 Here are a few examples of how BI can be used by CFOs:
Financial planning and analysis
---
BI can help CFOs develop financial plans and forecasts, analyze budgets, and track financial performance against key performance indicators (KPIs).
Revenue and profitability management
---
BI can help CFOs analyze revenue and cost drivers, identify opportunities for revenue growth and cost reduction, and optimize pricing strategies.
Cash flow management
---
BI can help CFOs monitor cash flow, manage working capital, and optimize capital structure.
Risk management and compliance
---
BI can help CFOs identify and mitigate financial risks, ensure compliance with financial regulations and reporting requirements, and monitor the effectiveness of internal controls.
Financial reporting and analysis
---
BI can help CFOs streamline financial reporting processes, automate financial analysis, and provide real-time visibility into financial performance.
Product Demo: Vizlib Finance for Qlik Sense